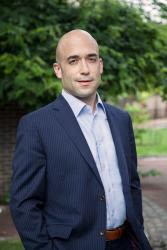 I'm Steve Zelinger and I thank you for visiting my site. If you're looking here you probably heard my name on the Internet or a list-serv or Google group or were given a personal referral. You should be commended for being "ahead of the curve" in even thinking about estate planning because most people (up to 40% or more) do not!
Or maybe you are wondering, do I need an "estate planning" lawyer? Can I just use a "general practice" lawyer? My answer to those questions is – it depends. Do you value a personal relationship? Do you want to have someone who you can access after hours? Do you detest billable hours and prefer flat fees? Do you understand that any professional can't be good at everything so there are reasons to use a specialist?
Another reason to use someone like me is that your relationship is not with "a lawyer" or "a firm," it is with me – this particular lawyer who practices in this specific area of law. Estate Planning and the services I provide are about YOU! I am the person you will have the relationship with – I am the person you will have primary contact with and who will answer your calls and emails when you have questions. I think you should be as concerned about what is in your Will or Trust, as about the person behind it and if they understand your goals. I want to help you avoid pitfalls and problems.
I help clients of all ages and backgrounds with very different levels of assets. I particularly enjoy working with young families (those with minor children) because I have 2 young kids of my own. But I also have parents, in-laws, cousins, and many other people in my life who I know I would want protected just like you would.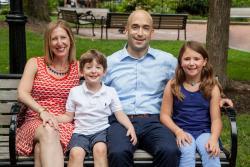 I am from Delaware County, PA and my family still lives here. I live with my wife and children in Center City Philadelphia. In my "free" time I am the Treasurer of the Friends of Chester A. Arthur a non-profit engaged to improve the public schools in Southwest Center City.
So take a look around, and if you have questions, please contact me. Developing a personal relationship with a lawyer is a real possibility but not with every lawyer out there. I am one of those and I look forward to helping you either address a problem or prevent one and provide you with peace of mind.
Very Sincerely,