Probate & Estate Administration Attorney in Philadelphia, Pennsylvania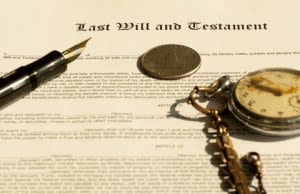 Probate is a court-supervised procedure where assets are collected, appraised, and distributed to beneficiaries, and during which a personal representative may be appointed by the court. Probate fees for personal representative may be set by the court, and are based on a percentage of the gross probate estate. We advise estates on all aspects of probate legal proceedings.
At The Law Office of Steven M. Zelinger, LLC, I serve the needs of clients in Cherry Hill, and Camden County, New Jersey, as well as Media, Norristown, Montgomery County, Delaware County, Bucks County, and throughout the greater Philadelphia, Pennsylvania area.
Trust administration is very similar to probate, except that a trustee oversees the appraisal, estate accounting, and distribution of assets without significant court oversight. However, this does not mean that the courts will be completely uninvolved during trust administration, particularly if the trust has not been fully funded. Fees are based on the instructions in the trust or by law. Our office advises successor trustees on all aspects of trust administration.
The services I provide for estate and trust administration and navigating the probate process – through the Register of Wills in Pennsylvania and the Surrogate in New Jersey – can vary from handling nearly all tasks involved to merely advising and "hand-holding" an estate's representative or trustee through the process.
Also, keep in mind that the administration of nearly all estates involves the preparation of "death tax returns" which are tax returns filed by an estate representative. However, these tax returns are VERY different from personal or business income tax returns. Many CPAs and tax preparers are not well versed in the law and procedures particular to these types of tax returns. We can provide advice with the preparation of the Pennsylvania Inheritance Tax Return, Pennsylvania Estate Tax Return, Federal Estate Tax Return (Form 706), New Jersey Inheritance Tax Return, New Jersey Estate Tax Return as well as the audit of these tax returns.
Please call me today if you would like more information. I proudly represent individuals and families throughout the greater Philadelphia area, as well as the areas of Montgomery County, Delaware County, Bucks County, Media, and Norristown in Pennsylvania, and Cherry Hill and Camden County in New Jersey.